Somewhere in the Mediterranean
That place is Ibiza. If you visit the island and look hard, you might find this small paradise. And if they invite you in, take your shoes off: your feet will touch ACCOYA ®, a very special wood.
What can you do in Ibiza? That's what people who haven't been there ask. "Experience", respond fans of the island.
Of course, there's an Ibizan way of life. For some it's the white clothing, a warm breeze moving the curtains, chill out music while you watch the sunset on the seashore with an Aperol Spritz in your hand…
For others it's spending the night among friends, staying up til dawn.
For others Ibiza is, quite simply, a dream. Imagine waking up every day every summer in Villa Harmony. What can you do there that you haven't daydreamed about?
Well, that dream exists. And it's so special that its exterior flooring, the façade and the interior are all in ACCOYA®, also one of the most special woods in the world.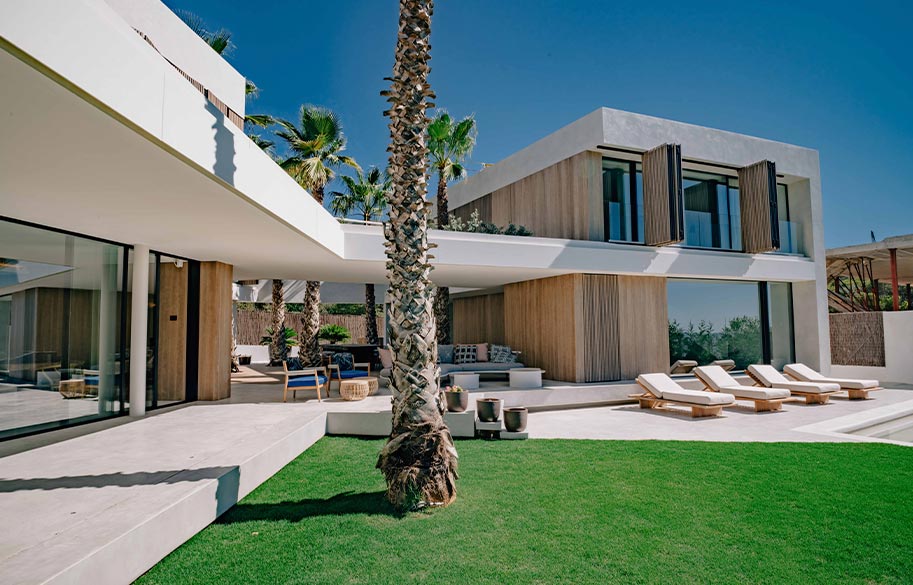 A natural, sustainable and resistant material, with a 50-year written guarantee
ACCOYA ® is a wood that is modified naturally to improve its resistance, durability and stability. We'll tell you all about it here, but basically this treatment causes insects to fail to recognise it as food and prevents moulds attacking it.
In short, ACCOYA® is an unbeatable wood for exteriors. This is why architects and construction companies have been using it more and more. For this reason and because it holds the most highly regarded sustainability certification, from the FHS.
Also because the manufacturer provides a fifty-year written guarantee.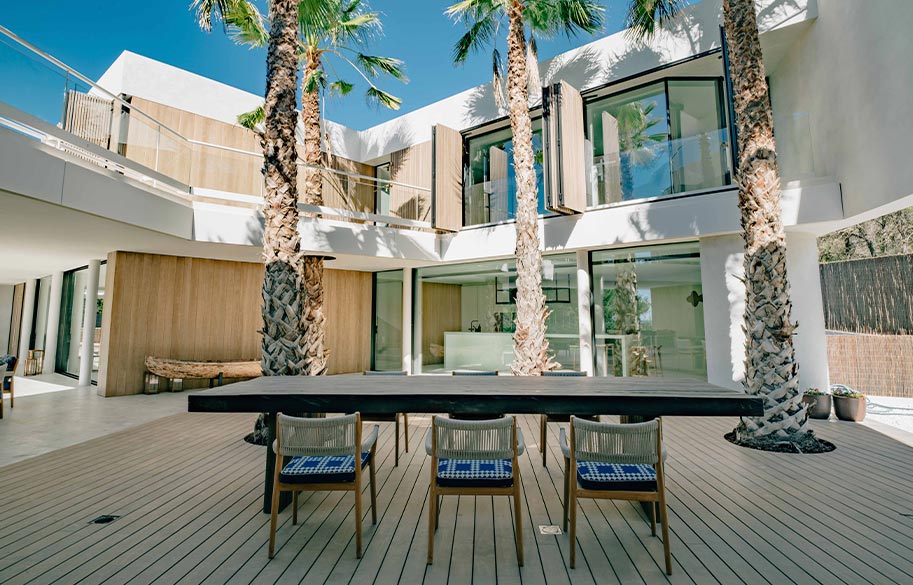 Façade, flooring and interior fit for a dream
And if Villa Harmony is a dream house, ACCOYA® wood has done its part. On the exterior it has been used for the flooring and the façade. For the latter in the form of slats, that combine with the decorative stone and control the light entering the house.
Inside, the architects from Candel Arquitectura have also opted for ACCOYA®. In the end, with the doors and windows open, the walls will remain the same despite the inevitable dose of salt residue that gets in.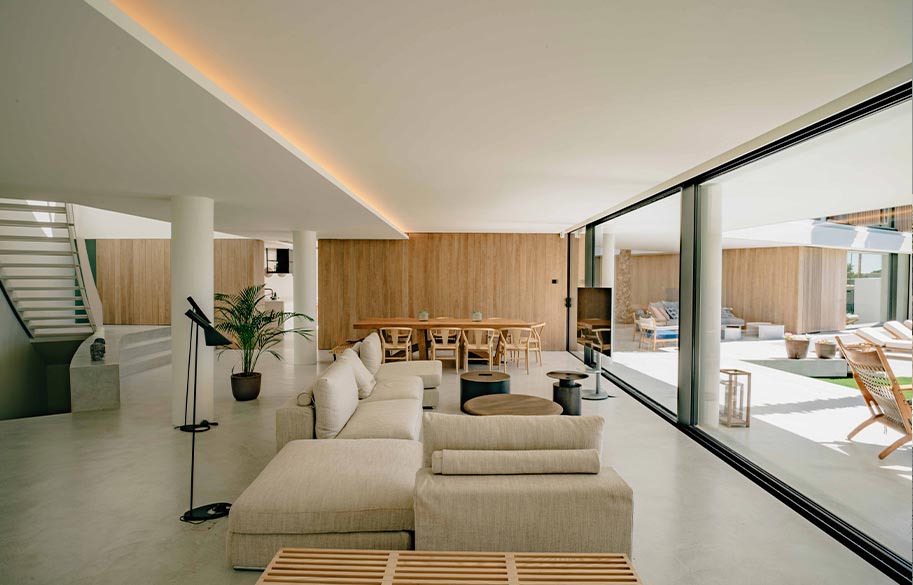 The finish, the icing on the cake
ACCOYA® is a wood that is also appreciated for the options it provides when choosing the finish. A lot of people like its natural ageing, in which the wood takes on a greyish tone over time.
In the case of Villa Harmony the owners had various options for the finish, for both flooring and façade, and even in the interior, which has an oak varnish finish.
To enjoy all the images of this project,click on this link.