05 Oct
The curves of innovation
The technological advances in the production of glulam wood multiply the creative possibilities of architecture.
It is very likely that if you invite us to think about beams, we think of straight lines. Nevertheless, the current possibilities of glued laminated timber or glulam, allow architects let their imagination loose, beyond the limits set by traditional manufacture methods.
It is currently possible to commission and create custom curved or cylindrical beams. An increase in the creative and functional possibilities of oak glulam beams that, in addition, provides the added value of supporting sustainable architecture projects more than ever.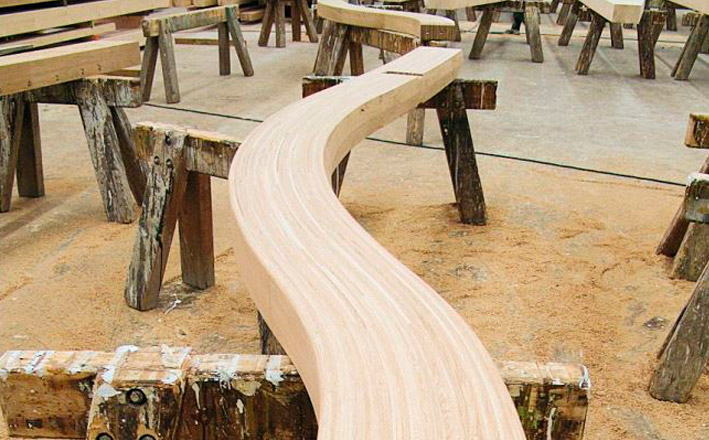 Curved oak beams
Two Germans, Michael Thonet and Otto Hetzer, were the pioneers of curved wood. The former, famous for his Thonet chairs, was the first, in 1841, to patent a method for curving wood using heat. Hetzer, in turn, may be considered the creator of glulam wood. In 1906 he patented the first curved beams in glulam wood.
The production technique for glulam timber has evolved to date, where the commitment to innovation by manufacturers such as Grupo Gámiz is still providing creators with solutions, especially in the area of design and sustainability.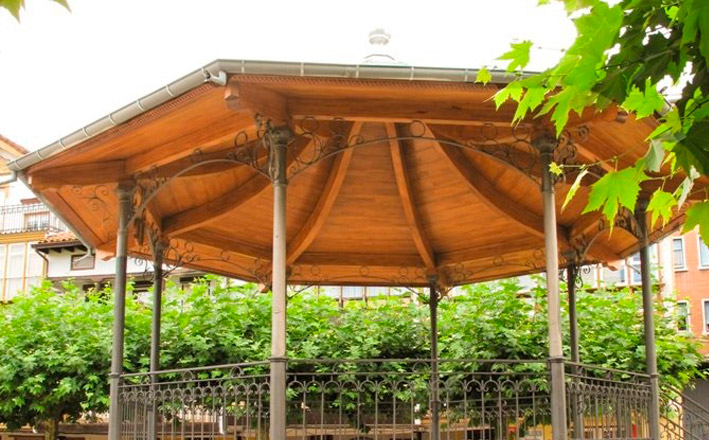 Cylindrical oak beams
The curve of oak glulam beams may be longitudinal or total. The creation of cylindrical pillars or columns of glulam wood ad hoc is a resource used more and more frequently by architects seeking resistance, beauty and versatility in their restoration or new-build projects.
Stairways, façades, wooden curtain walling, large curved beams or curved beams for interior design or decoration are some of the proposals that are possible using oak glulam beams.
At Grupo Gámiz it is possible to order custom curved and cylindrical beams that, although they do not have the CE marking for structural use (something that their straight counterparts VIGAM do have) they are able to provide function and decoration to a multitude of timber projects that seek original and sustainable design alternatives.