28 Apr
Arquitectura y Empresa: Foro Contract 2021
The latest edition of these annual meetings organised by one of the most active journals in the sector took place in Málaga. And of course, GRUPO GÁMIZ was there.
Since the journal Arquitectura y Empresa was launched in 2016, its bosses did not want it to be limited to being just another architecture website, "merely a space on the web to post projects and attractive images". The nature of its content and its activity, eminently practical and aiming to generating synergies in the sector, has transformed it into an essential benchmark for the construction sector in Spain.
This motivated and proactive drive is evident in their meetings between architects and companies, their "Foros Contract", which are not to be missed and are eagerly awaited by architecture professionals and the heads of companies related to the sector, such as GRUPO GÁMIZ.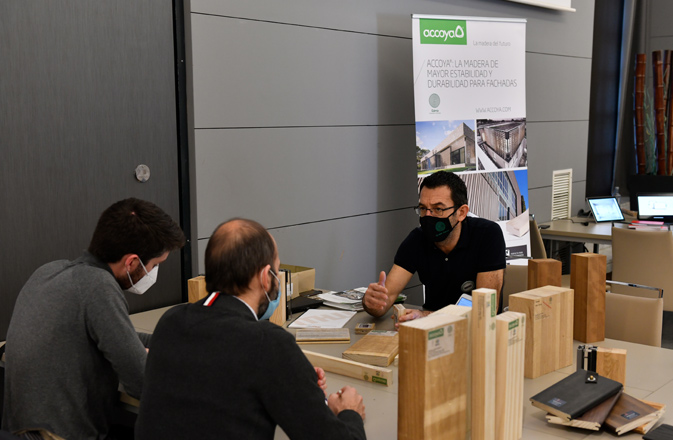 The human factor is the key to success in collaborations
Short distances, personal service, closeness in the transfer of information and opinions, these things are like gold in a world marked by an apparent digital proximity that sometimes seems so distant. Even in pandemic times, where human contact is so fragile. The organisers of the latest Foro Contract, held in Málaga last March, went to great effort, like they did last year, to ensure the preventive measures were as safe as these times require.
There we were, available to speak to architects and listen carefully to them. Because at GRUPO GÁMIZ we are very proud of our products, of our projects and, in general, of our contribution to sustainable architecture and architectural creativity. But we have always felt that innovation is especially important, and therefore we need to know what the people with the designs of future constructions in their hands are looking for.
VIGAM and ACCOYA®: wooden curtain walling and exteriors that withstand everything
We spent a few very pleasant, intense and creative days in Málaga. We presented our products and, as expected, two of our gems were a great success with the architects: VIGAM and ACCOYA®.
VIGAM is, no more and no less, the only oak glulam beam in the world with the CE marking for structural use. This certified quality makes it possible, for example, to build wooden curtain walling, a solution that is widely used in northern European countries and that is gaining ground in our country. The result: warm and elegant façades, with all the flavour, beauty and warmth of wood, the oldest building material in the world.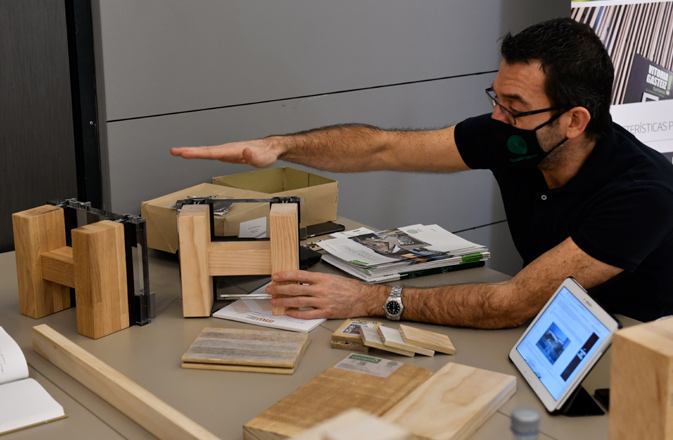 At the same time, as official distributors of ACCOYA® in Spain, we have once again had the opportunity to share the incredible performance of this acetylated wood, for which we offer a 50-year written guarantee. ACCOYA® is becoming more widely known and used, but at the Foro Contract held in Málaga there were still some who were left open-mouthed when told about its almost invincible properties in exteriors: resistant and durable, it needs no maintenance is not affected by moulds or insects, as they do not recognise it as food thanks to a completely natural treatment that modifies its molecular structure.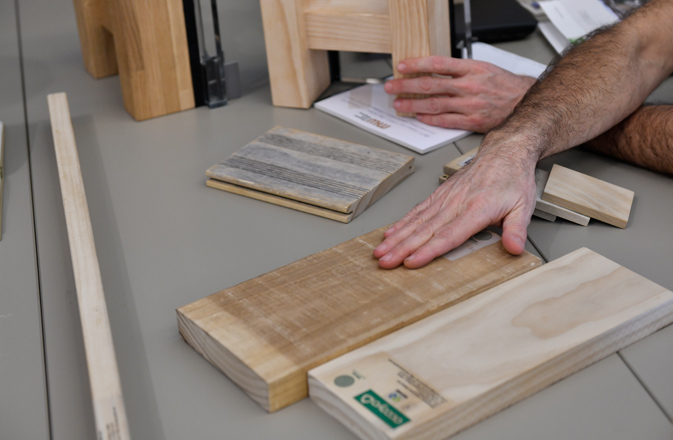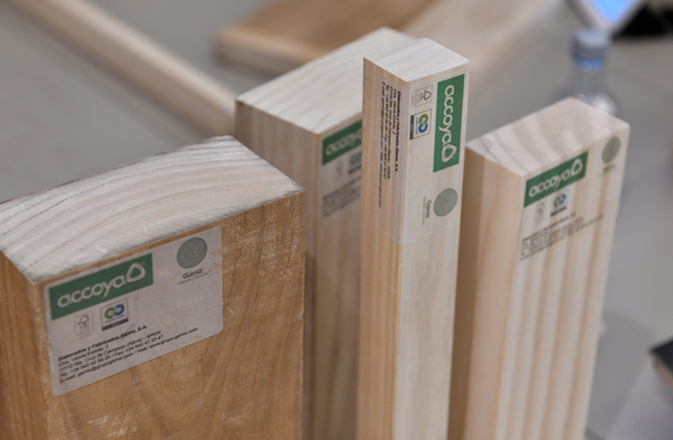 In short: we have, once again, come away very content from this Foro Contract by Arquitectura y Empresa. Now it's time to organise all our ideas and get back to work. Because we have seen that architects with creative and sustainable drive need creative and sustainable solutions.